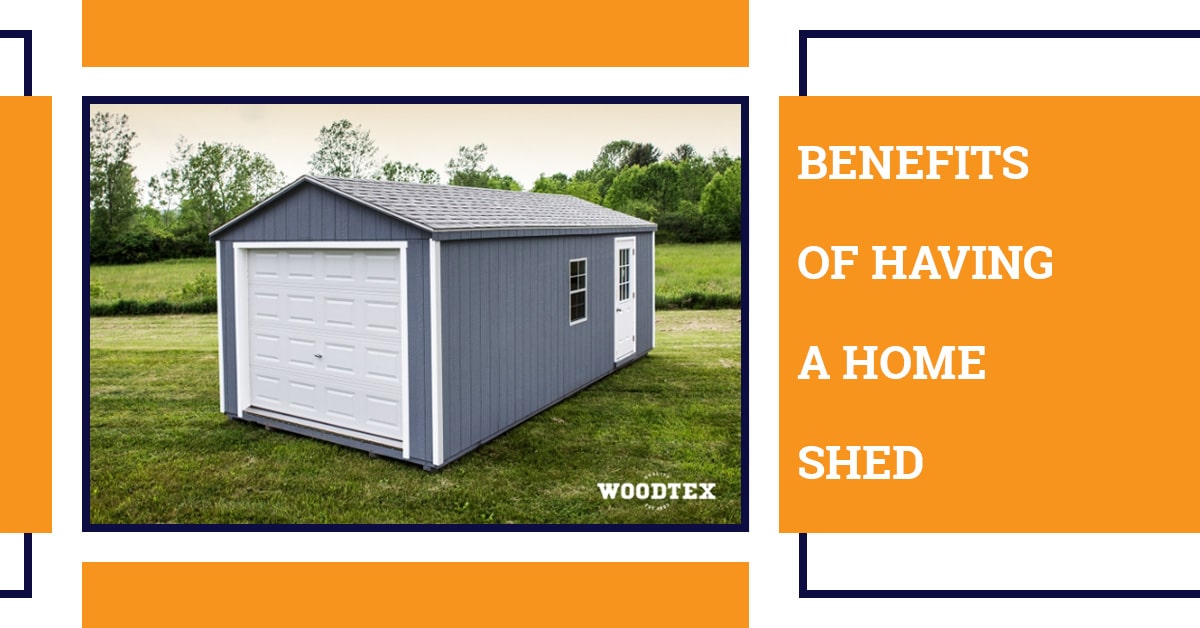 While your garage is a sufficient place to store your tools, lawn mower, outdoor power equipment, and garden tools, depending on the size of your garage, it can only hold so much stuff. Having a place dedicated to storage for your home care necessities can be greatly beneficial in order to keep organized and having easier access to the tools you need, when you need them. That's why having a home shed can be so advantageous. If you're looking for home sheds in the Austin area, Texas Backyard Structures has the home sheds that will complete the look of your yard and will add to the functionality of your outdoor space.
HOW WILL YOU BENEFIT FROM A HOME SHED?
Organization
Our home sheds here at Texas Backyard Structure offer you the convenience of being able to store all of your lawn and home tools in one place. You will no longer have to worry about not being able to find the tools you need or not having the space to store the equipment you would like to have for your home. You can even customize your home shed to have the storage and organization units that you need for the most efficient use of space in your home shed. You can even break out your label-gun and make your shed the most organized space on your property!
Easy Access
Having a home shed in your yard will allow you to have the access to the tools you need without the hassle of having to go back and forth between your yard and your garage. If you strategically place your home shed in the part of your yard that is closest to your garden, you will be able to access your gardening tools, soil, seeds, and any other equipment needed to do the job you're aiming to accomplish. You'll no longer have to haul your heavy garden soil or rocks from the garage to your backyard when you have a home shed of your own.
Improving Aesthetics
You can really add to the look and feel of your garden by adding a home shed. The home sheds at Texas Backyard Structure can be customized to your specifications depending on the size and color you're looking for. You will also improve the look of your yard by being able to keep all of your tools out of sight when they're not being used.
Declutter Your Garage
Garages tend to get too crowded, as we use them for storage more than we use them for housing our cars. Free up the space in your garage to actually use it the way it was intended, and keep all of the extra tools and equipment you need for your home in a home shed that is dedicated to those items so that your garage can be dedicated to being a space for your cars.
Don't hesitate to call us here at Texas Backyard Structure and let us help you to begin the process of finding a home shed that will fit your needs.