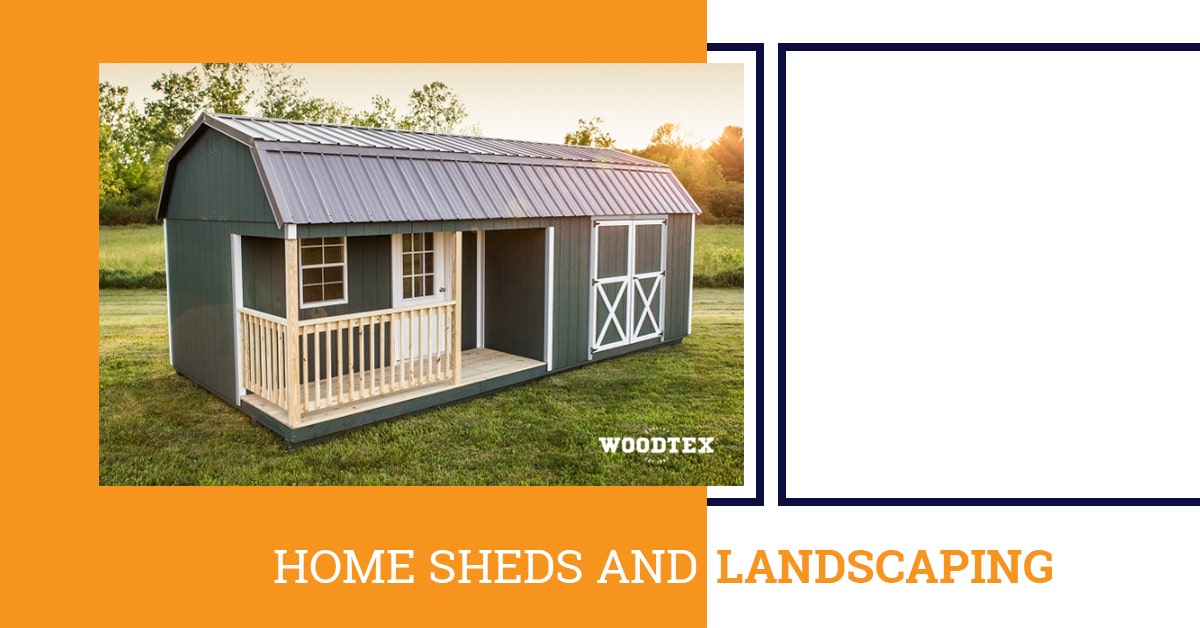 If you're looking for a home shed for your yard, but you're not sure if it will fit in with the landscaping of your yard, you will actually be pleased to know that you can get a beautiful home shed in Austin from Texas Backyard Structures that will add to the look of your yard, and that will fit in naturally with your yard's landscaping. Before you make your home shed purchase, you will simply want to consider a few things in order to ensure your home shed will fit in your yard, perfectly.
WHAT YOU'LL WANT TO CONSIDER WHEN LOOKING FOR A HOME SHED
Home Shed Design And House Design
When considering if your home shed will fit in with your yard's landscaping, you will also want to consider the design of the home shed you are wanting to purchase and whether or not it fits in with the design of your actual home. A home shed can complement your home with its colors and accents. Try to decide if you'd like a home shed that will blend in more with your yard or a home shed that will stand out and grab people's attention. A home shed should add to the value of your home and to the functionality of your yard.
Choosing A Home Shed Design
Here at Texas Backyard Structures, we have home sheds for a variety of different uses and in a variety of styles. Whether you're looking for a traditional shed with one door or double door openings or you would prefer a home shed with a garage door and a single door opening, you can find a home shed that will fit your needs with us. Our home sheds can be customized to fit the colors of your home, and you can choose from home sheds with or without windows. Our Cottage and Rancher style sheds have windows if you'd prefer natural light in your shed.
Space In Your Yard
In order for your home shed to fit in with your yard's landscaping, you'll want to ensure that you have the space to add a home shed where it will not stand out too much or take up too much space in your yard. Home sheds typically fit in yards best when there is a space in the back of the yard or off to the side of the yard where it can easily be placed with trees and shrubs surrounding it. You'll also want to ensure that the space in your yard that you've chosen for your home shed has the ability to withstand the weight of your shed, along with cinder blocks, concrete piers, or a concrete slab to place the home shed on. At the very least, you should place your home shed on crushed stone if the other options are not available to you. Depending on where you live, you may also need a building permit for a home shed in your yard.
Home sheds can add to the look of your yard and fit in beautifully with the landscape of your yard. If you're looking for a home shed in Austin, Texas Backyard Structures has the home sheds you're looking for. Contact us today to learn more about our customizable home sheds for your yard.